LF Engineering Company
17 Jeffery Road
East Haven, CT 06513
Tel: 860-526-4759
sales@lfengineering.com




Welcome to our line of Low Frequency, Natural Radio Research, Broadcast, Marine and Shortwave products. Our evolving product line is the result of our dedicated research efforts primarily in the areas of LF, VLF, MF, and HF. All our designs are original and produced exclusively by our company. Research and continuous testing is the cornerstone of what we do at LF Engineering. All products are manufactured at our facility in East Haven, Connecticut, USA.

Antennas for the reception of low frequency radio include our L-950 active loop, L-400B active e-field antenna, L-111 low frequency to HF converter system and the L-202B LF long wire preamplifier. For ELF and Natural Radio our L-600S H-field loop works well with a sound card or earphones.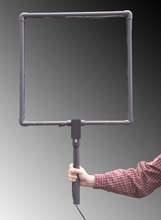 Our popular shortwave listening antenna for general applications is the compact broadband H-800 that is a proven performer for either portable or fixed operation.

For commercial use or for AM DXing, the M-601C broadcast band active antenna and M-607 active loop are top performers designed for portable use or roof top installation. Considering nautical applications including NAVTEX and LORAN, our line of marine antennas includes the MH-920 active antenna for LF through HF and the ML-420 active antenna for LF reception.

Custom design work based on our standard products for specialized applications is just an e-mail or phone call away. We are always available to review your antenna or preamplifier requirements and recommend the most cost effective solution.

Proprietary projects for commercial, defense, and research applications have not been published on this website.